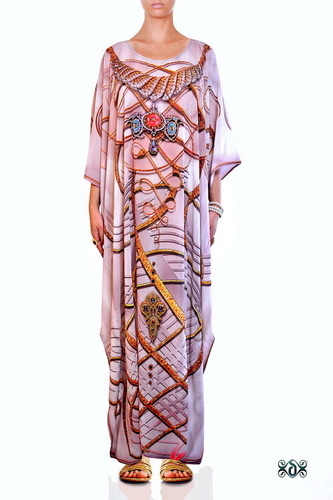 Devarshy Digital print Long Beachwear Kaftan
Product Code : DEVKFT 1078C
Product Description
DEVARSHY Kaftan design from the collection Called "AURUM79'', named after the Latin word for gold and its Atomic number 79.
The collection includes various designs and juxtapositions inspired by Gold elements and Jewelry from around the world.
They are adorned with Superior quality Crystals to accentuate its beautiful prints.

Length: 55-58" Inches

Size: Free Size

All Sizes and Measurement can be made on order.

Digitally printed on Premium fabrics like Georgette, Crepe, Cotton, Satin, Chiffon, Silk, etc,. on order.

MOQ :: 50 Pieces ( Assorted designs)

Please send us inquiry mail for more information.