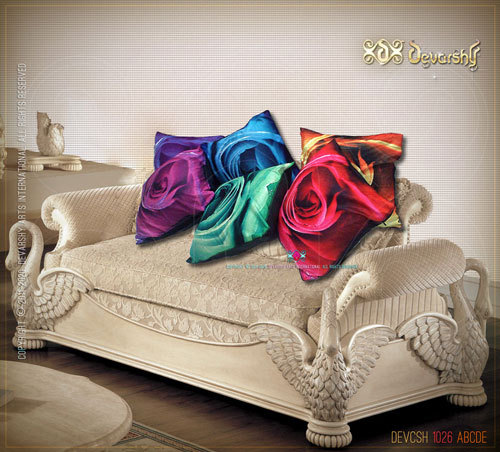 Digital Print Rose Cushion Covers
Product Code : DEVCSH 1026ABCDE
Product Description
A set of five DIGITAL PRINT Cushion Covers on premium Grade MicroVelvet 16X16 inches with Zipper closing at the back.
The design of five different bright colored closups of reses evokes a romantic charm in the environs of your home.
Please call for a Quote or if you'd like to Order on a different Fabric.
Minimum single single time order. :: 500 pcs of assorted designs.