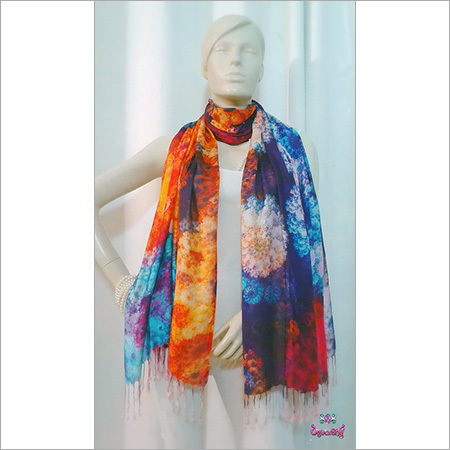 Digital Print Wool Scarves
Product Code : DEVSER 1002A
Product Description

The house of DEVARSHY Presents this DIGITAL Print Designer Wrap/ Stole from the collection called " Microcosmos ".
Inspired by the world of micro cellular life forms and microscopic organisms that are always under our eyes, but can only be seen through a microscope.
Let's explore the colorful beauty of the cosmos that lies within these worlds combined with our own vibrant imagination. Enjoy!
This Premium stoles is Digitally Printed with the Latest Technology which gives a vibrant colours and life like images.
Dimensions: 28 x 80 Inches
Edges: Braided / Corded Fringes
Fabric: Viscose
For further details send us an inquiry here.