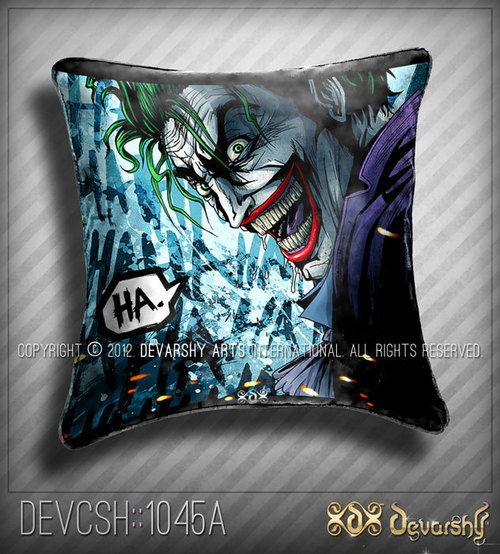 Velvet Cushion covers Digital Printed Joker ! Pop Art.
Product Code : DEVCSH 1045A
Product Description
Taking a Cue from Renowned Pop Artists like Roy Lichtenstien and Andy Warhol, We came up with many designs on Cushions, inspired from the Pop Art Movement in 60s and 70s.
The cushion catches you off guard and strikes as a design that stands apart from the rest pf regular decorative pretty cushions.


The evil character of Joker from Batman Comics !
 
Bring it in your portfolio of products to attratt attention in business and at home !  


 

Exclusive Devarshy Velvet , Size :: 16X16 inches. Zipper Opening at the Back.